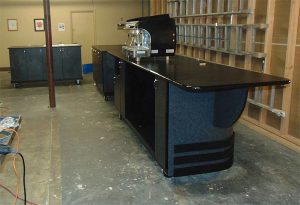 Espresso Outfitters builds food service and espresso carts, kiosks and support units to the highest level of quality and value possible. Buy direct from the manufacturer and save without sacrificing personal service!
From opening up a catering or espresso cart to test and impress the waters to a major business portal and everything in between, we have you covered. Our goal is to insure your vision stays in tact and can accommodate even the most sophisticated of tastes while helping those on a budget maximize their spending dollar. We remain in the cutting edge of the espresso and food service cart industry design standards and have a reputation for leading the way throughout it.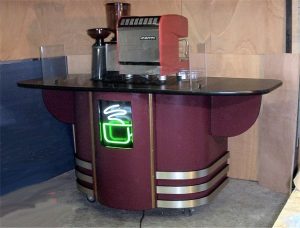 We have custom fabricated a large volume of varied projects in the past, this experience is combined with a lot of imagination and a "can do" attitude about any project no matter how elaborate and extensive it is in complexity and scale. 25 years in the industry, you know we have seen it all, and experience cannot be merely purchased, it has to be earned.
This experience is drawn back to the heyday of when the espresso cart first hit the scene in Seattle, where we were formally residing at the time and continues to exceed all expectations to this day.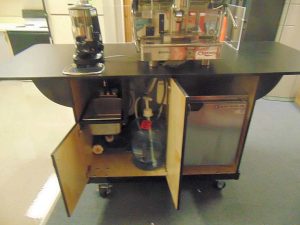 We also cater to those that want to do it themselves, offering support and equipment custom tailored to their application. There is no reason to be completely on your own building your dream cafe, cart, drive thru or mobile concession, we have been there, done that, and are happy to share our expertise. What is shown at the site are mainly our cart lines, we are happy to accommodate additional support units, commercial cabinetry, customer and staff work stations, and keep things on time, on budget. There is no need to be restricted to the local suppliers when you are able to have the same project, custom built to order, and shipped to your door, ready for ease of installation.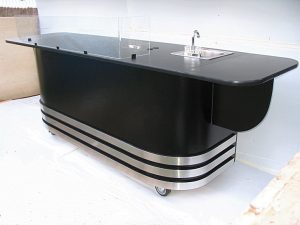 All in all, the food service industry, and what we cater to within it is still pretty much limitless, we strive to keep an open mind and are constantly testing and researching elements in order to push the boundaries in all areas of it forward.  *Serving nationwide!
You are viewing the mobile version of Espresso-Outfitters.com, click HERE for the full website, it's desktop version.