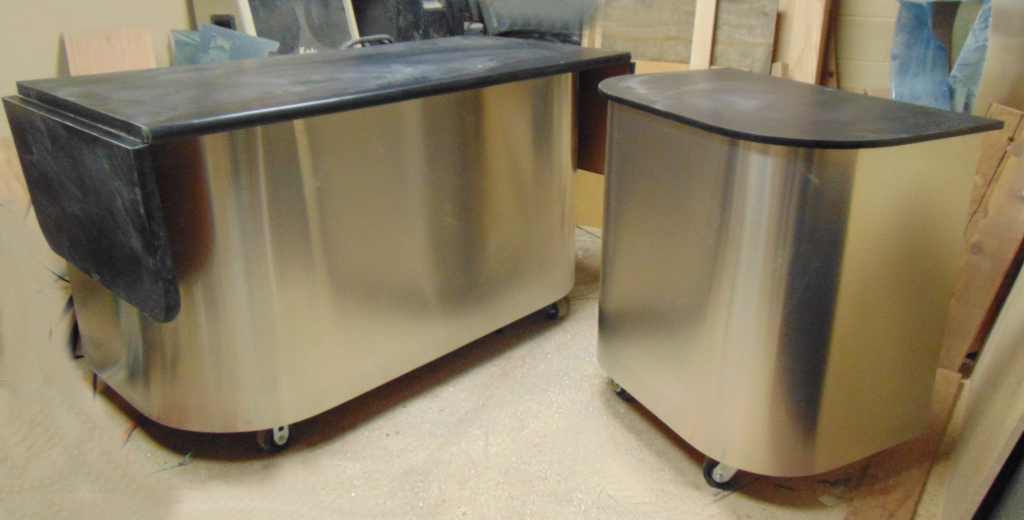 Research and Development best discretion upon the production of using aluminum sheet metal is to leave it at it's default factory finish.
This look by default is similar to stainless steel but without the cost and weight, it can also be polished up to look prestine if it get marred or blemished from use unlike stainless. The brushed finish, shown in these photo's with all and the artistic, modern effect with the curves adds aesthetic appeal that is remarkable.
This platform will last for decades.

Showing it in raw form prior to surfacing, rubber bumper and the rest of the extra's helps people to see there is real material, substance in place.