This is an extension of the concept carts section, sharing not only what's under the surface of our cart lines, also what can be done upon the platforms currently being produced. This is development in real time, at the time to show to the public to share in the build process visualy, also to show what is under the surface of our cart lines. This project begins with a 6 foot round base cart along with a companion 3 foot cart which can be used for several functions, from storage, serving and additional operators work space along with be revised as a catering or espresso service cart on it's own should the owner opt to use it that way.
Features are detailed as they are developed along the time line of how it's posted and creative liberty was incorporated as it was constructed. Sharing also some of the plumbing compliment that goes into many of our espresso cart lines that was used with it.
The Silver Standard 6 Foot Espresso Cart.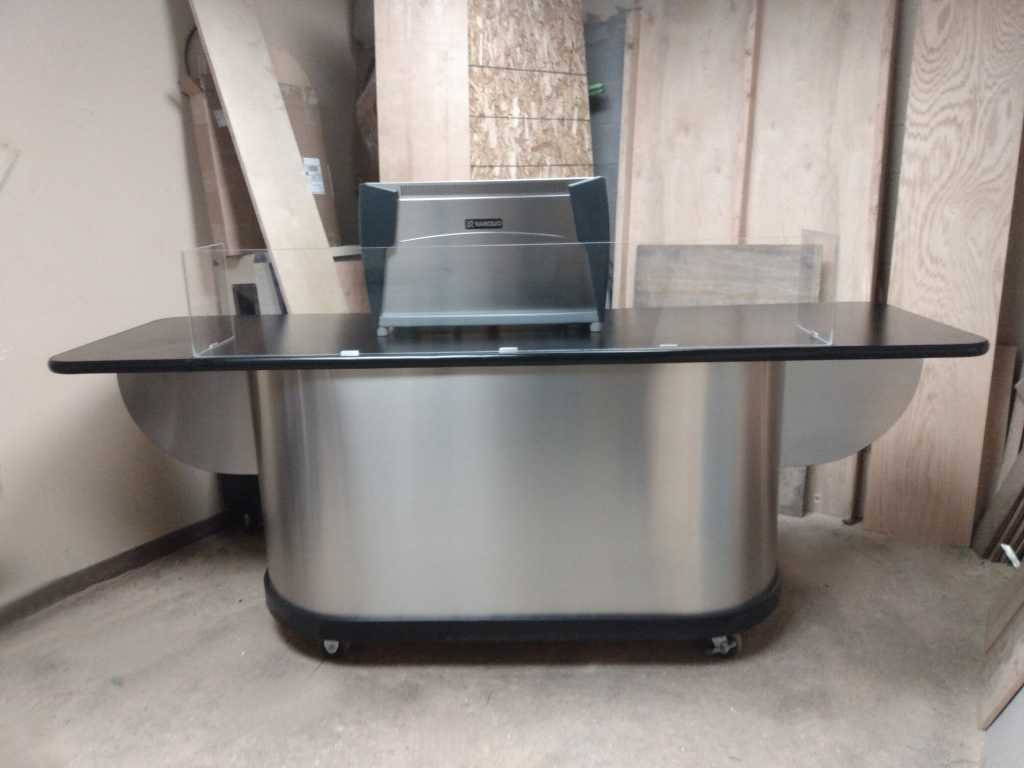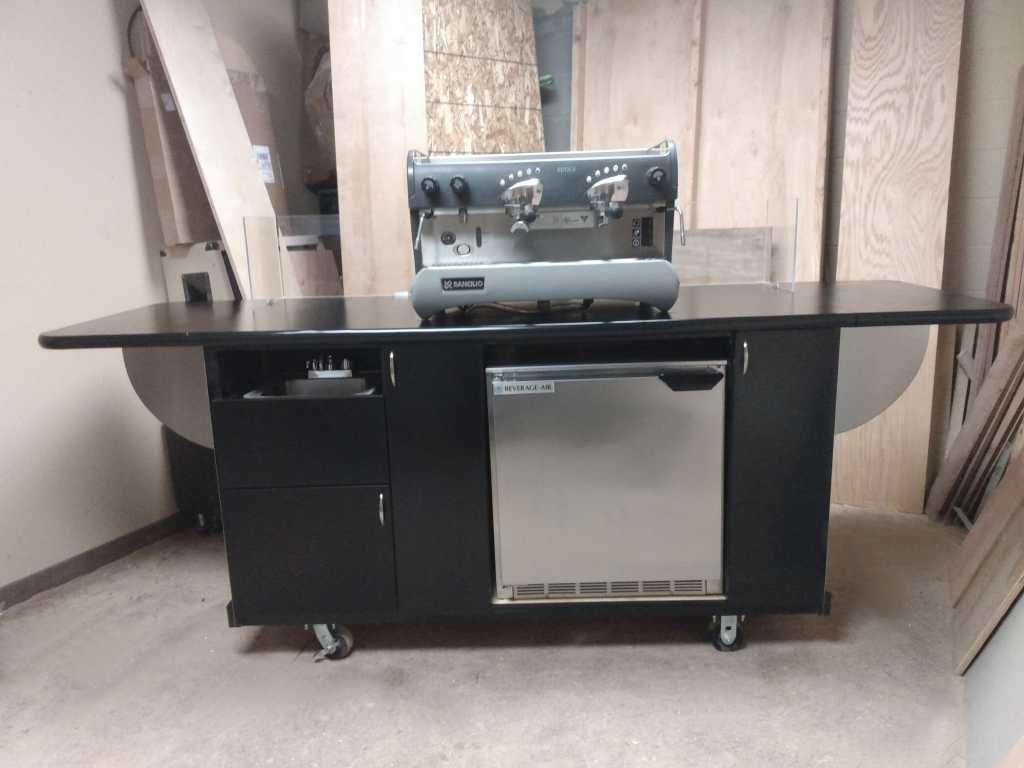 Click on image for larger view.
Taking a spin off of the Silver Standard Espresso Cart, the body will be surfaced in aluminum sheet metal and it's being polished to a chrome finish as shown in the rendering to the right.

This cart, just as with the Silver Standard and of course the trim shown on some of the other lines retains the same robust structure underneath the surface, only it's done in real aluminum rather then laminate, a great option for the clean retro look.
Included with this is a Beverage-Air UCR 27 commercial refrigerator. This is the top end of the entire pack upon refrigeration manufacturers. This is a gently used model and it "only" has 10-15 years left before it requires any major service.

We do not normally deal with used equipment, in this case it makes a nice added touch and convenience. This pedigree of equipment is worthy of time to support regardless, it's simply quality that has proven itself through the years, just as Espresso Outfitters has!

Research and Development best discretion upon the production of using aluminum sheet metal is to leave it at it's default factory finish. This still gives the client the option for the polished, coating it to prevent fingerprints will become something to add to the maintenance to address every few years, in the same context as aluminum finished automotive wheels. The effect is a nice brushed finish, and shown in these photo's with all, the artistic, modern effect adds aesthetic appeal.

The under counter adds an additional 3/4" onto the over counters, most people only see the top layers and consider it all there is. Structure is everything!
This platform will last for decades.

Showing it in raw form prior to surfacing, rubber bumper and the rest of the extra's helps people to see there is real material, substance in place. This marine grade ply can withstand even the harshest outdoor elements upon it's own, that much more in this application.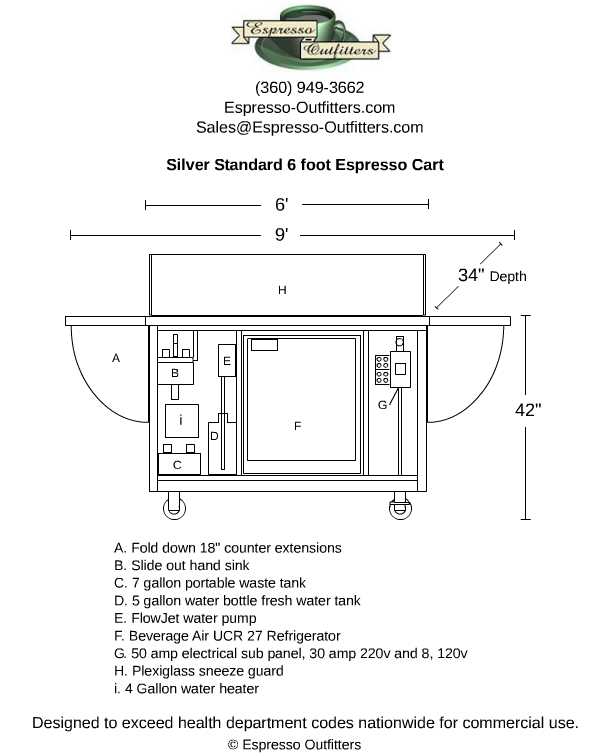 Cart shown is built to order, the espresso machine and refrigerator shown in the photo's are not included, there is a range that is offered for those elements.