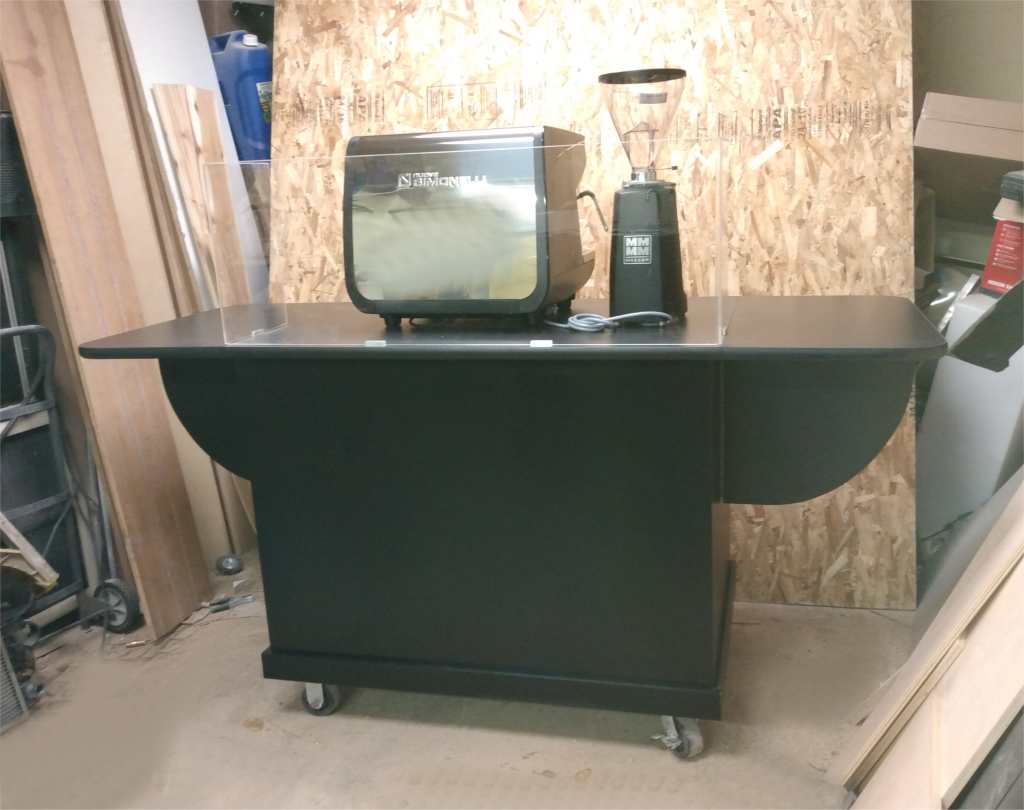 -

Espresso
Carts

- Grinders

- Prices


Espresso Outfitters
prides itself for remaining on the cutting edge for innovation and practical solutions along your espresso cart needs. We incorporate two different type of plumbing source configurations with most of our lines, in the latest R and D we have combined the best of both worlds of them into a new system.
Our simpler lines utilize a water bottle pump which draws it's water from ordinary, inexpensive 5 gallon water bottles. We only use Flojet brand, which is the highest quality along the water bottle pump systems in the industry. Our more advanced lines use a diaphragm pump which is more robust, yet it does require using expensive stainless steel, 5 gallon soda kegs for the water source traditionally or plumbed directly into a mounted water source tank. In these we also only use the highest quality in the industry, Shurflo and Flojet brands.
In the new configuration, it's using a diaphragm pump, yet it's water source is an inexpensive, portable 5 gallon water tank often sold in grocery stores and can be found abundantly online. We've retrofitted a wand and simple garden hose quick connect fittings to make it user friendly, sanitary and health department compliant.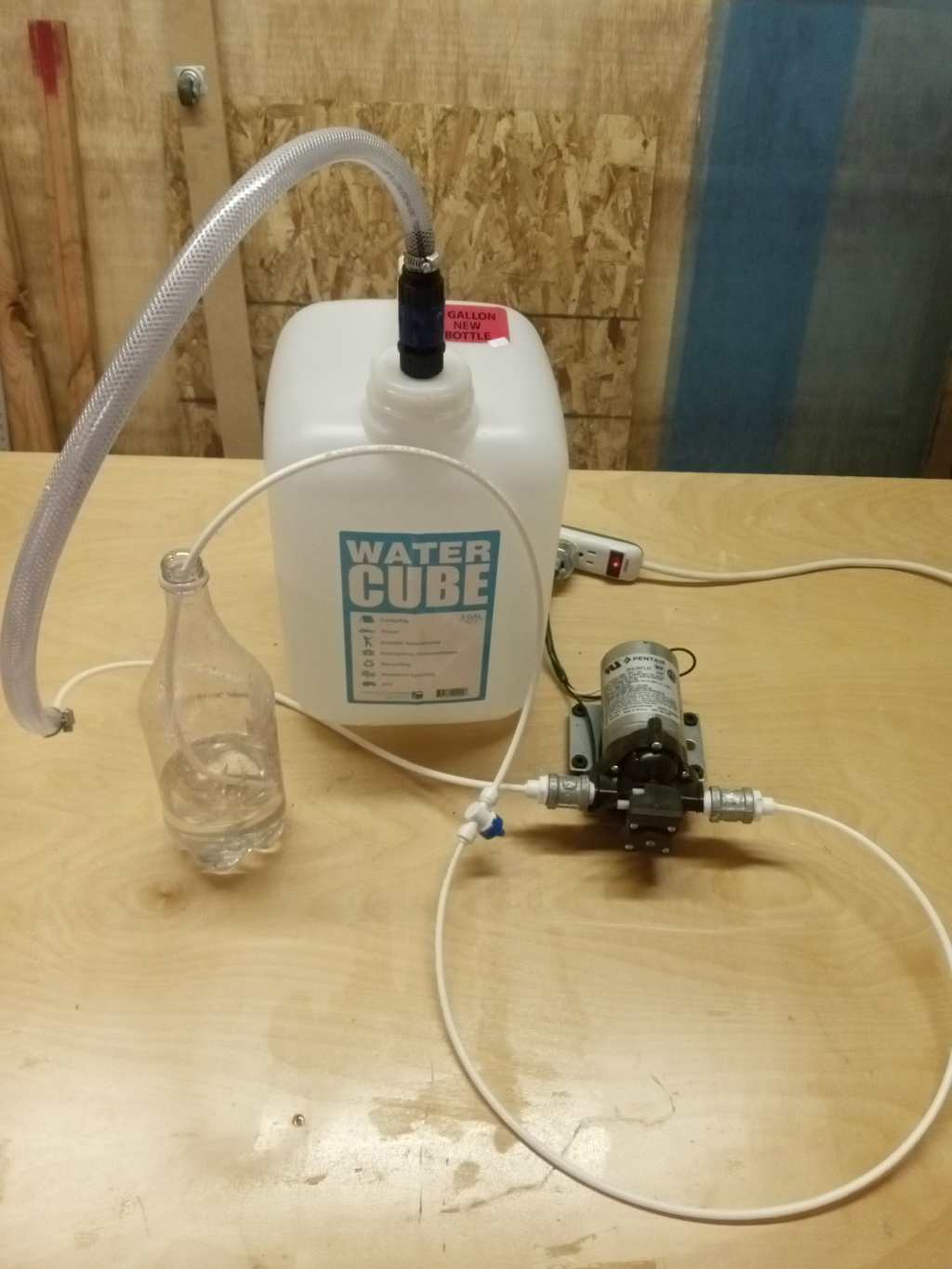 Sharing a short, crude demo of it powered up to show the flow output.

https://youtube.com/shorts/e0wuxodWAvs?feature=share



It's always been important to keep all of our plumbing lines and fittings easy to acquire locally to any given area. This is combined with how we keep the systems no nonsense, straight forward, as simple as possible and robust to get the job done reliably.