Expanding our lines in unprecedented ways from the ground up with some amazing new features, construction styles, and options. The advancments are quite extensive, from the ground up construction done in an unprecidented manner.

To start with, these are all built around a fully welded steel cage and framework. The surface is primed and painted to give it that finished look while protecting it from rust.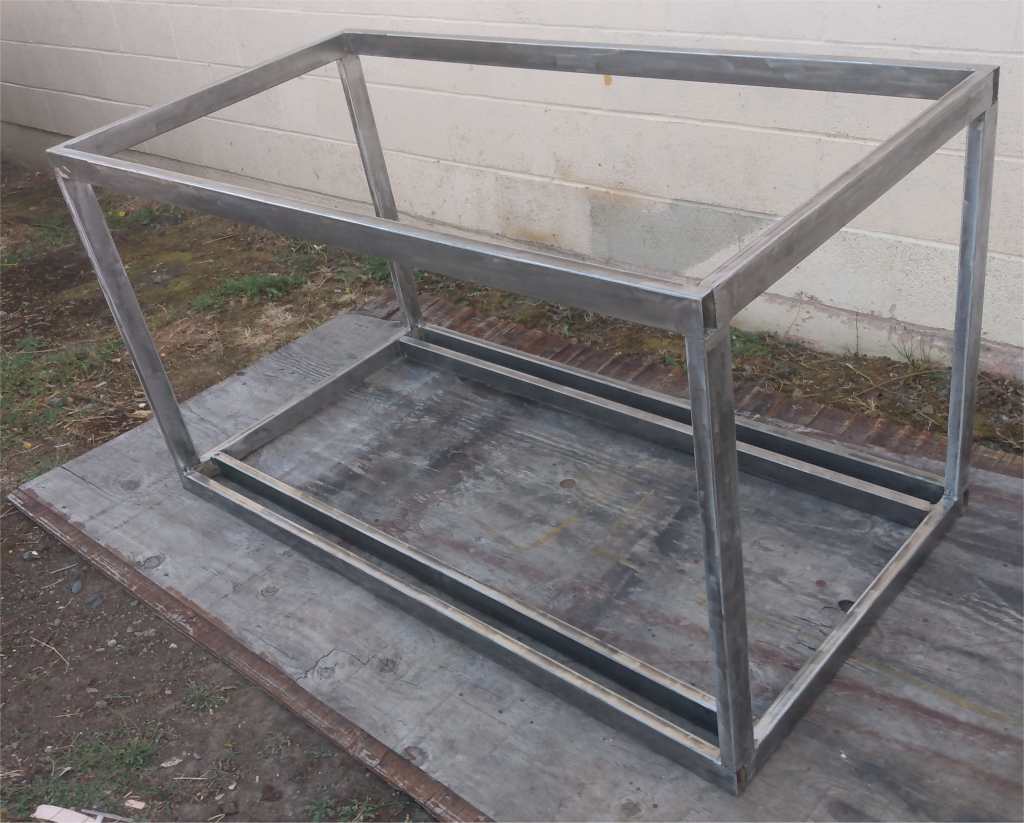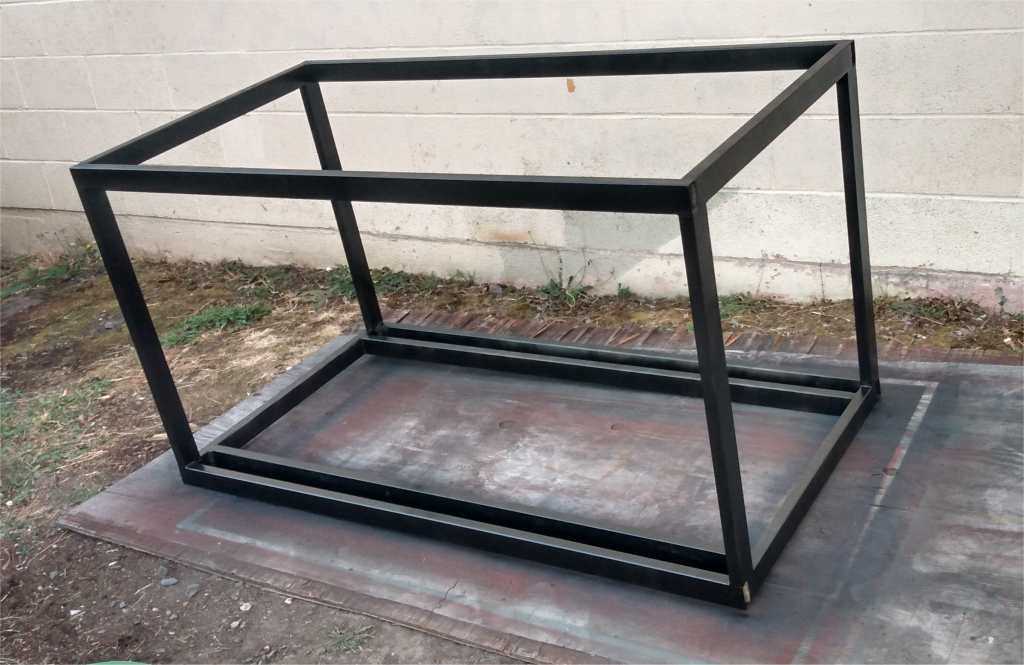 The following shows the system built into a custom six foot espresso cart. The plumbing is using our standard Flojet water bottle system. It also incorporates a slide out hand sink, ample open area for ease of use when switching out tanks, to service and clean interior areas, along with a nice amount of extra storage area. It also incorporates just as all of them on this page marine grade plywood, fully laminated as well.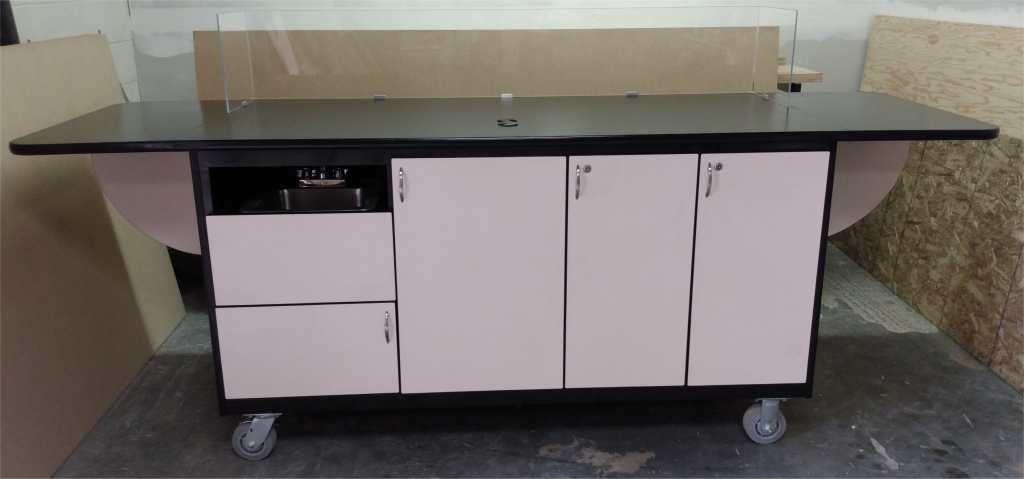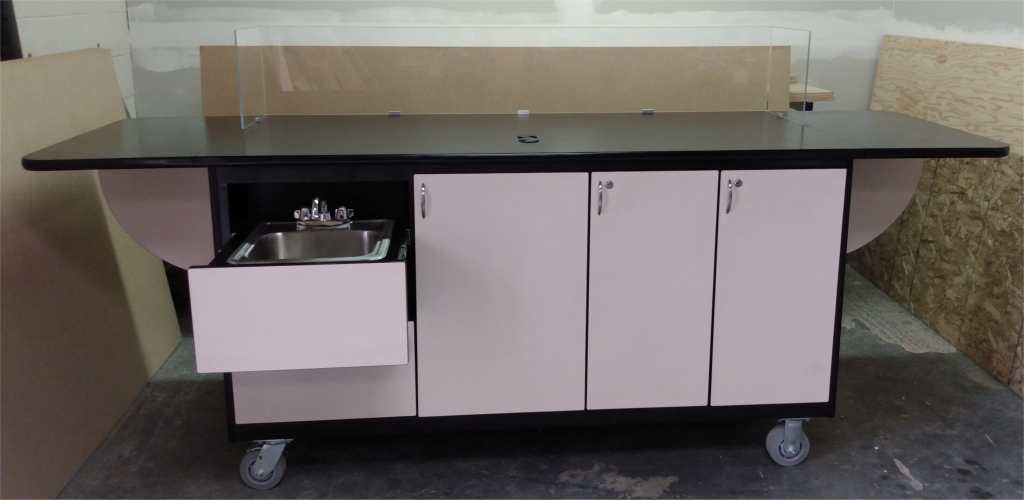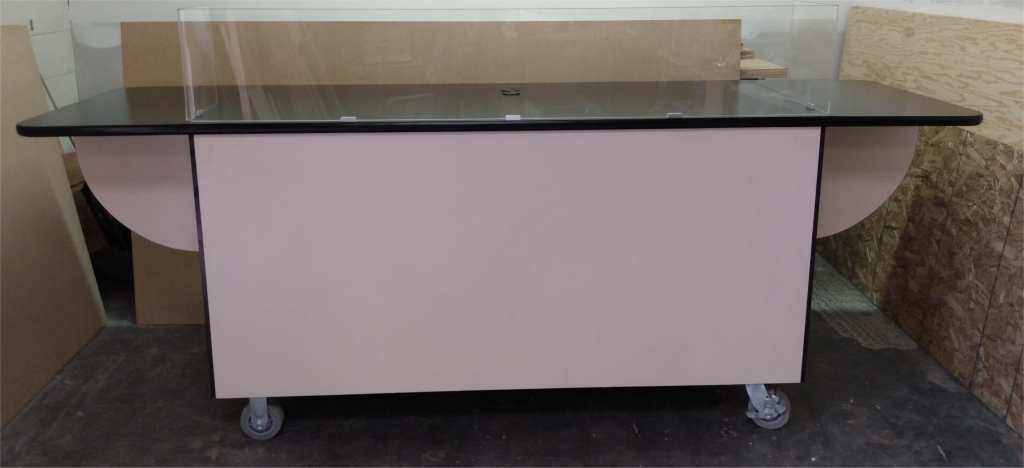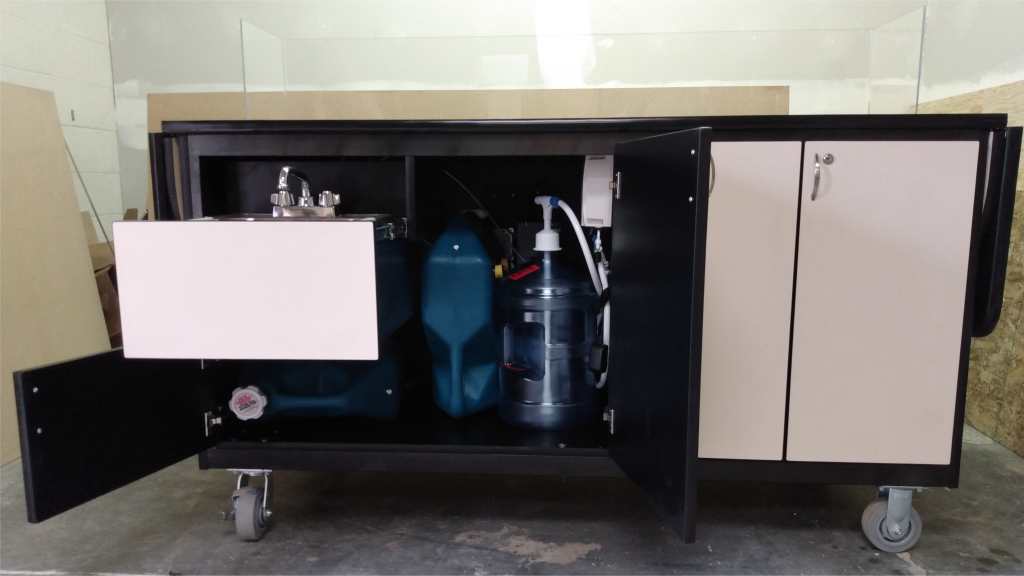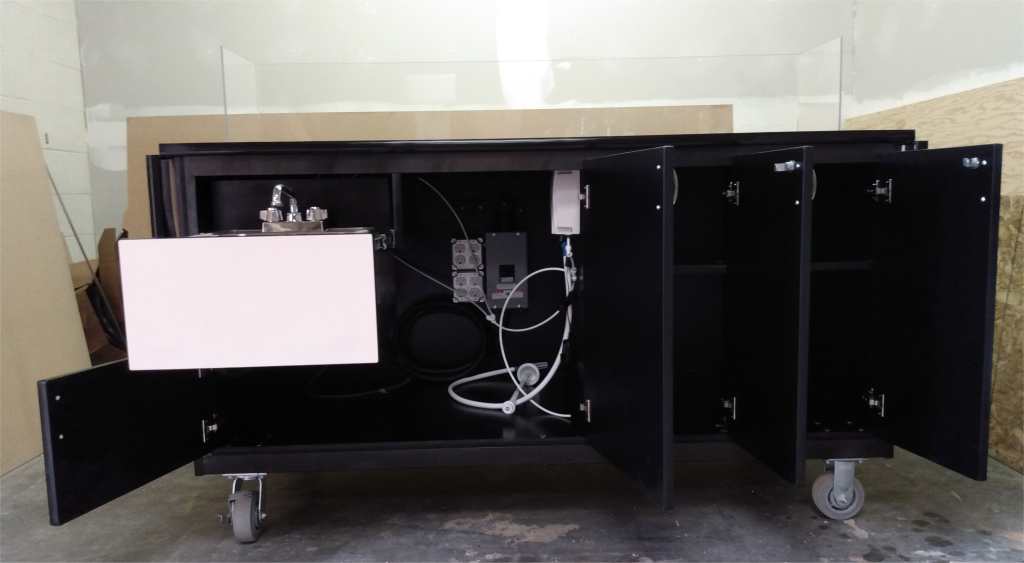 The look is clean, and with the aluminum protected corners, it helps in form and function to aid the the aesthetics as well.

While having a solid work station is a must, having supporting cabinetry helps not only accompolish the job, it can really improve your capacity and ability to operate in spots that would normally be prohibitive. This support cart shown is designed as a customer service area/pastry display case combination. The shelves are 1/2" tempered glass that rest upon adjustable shelving brackets.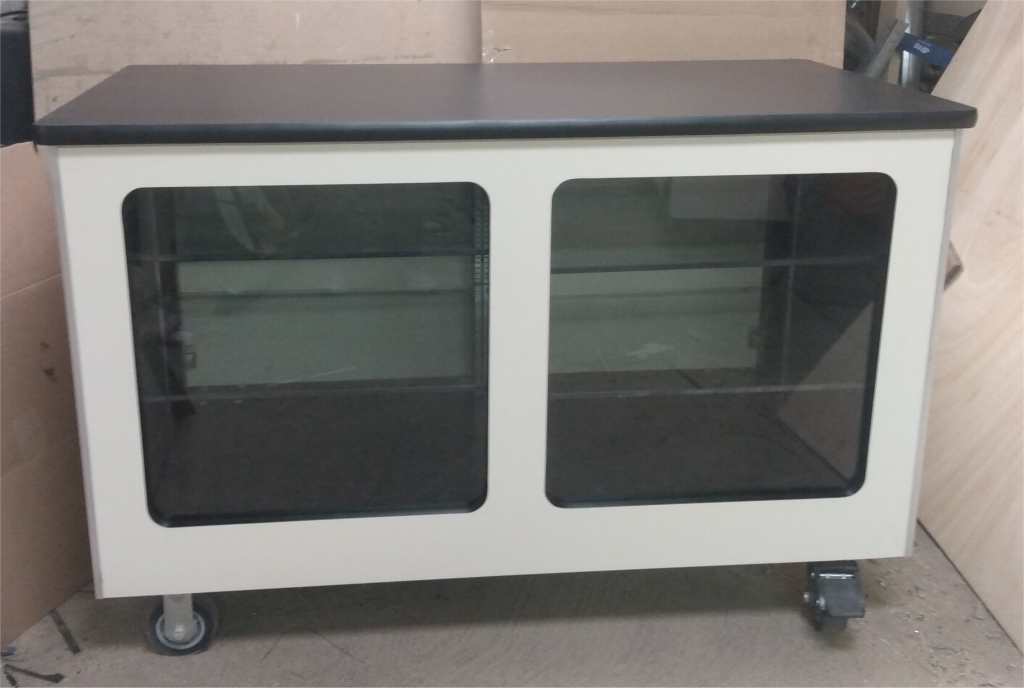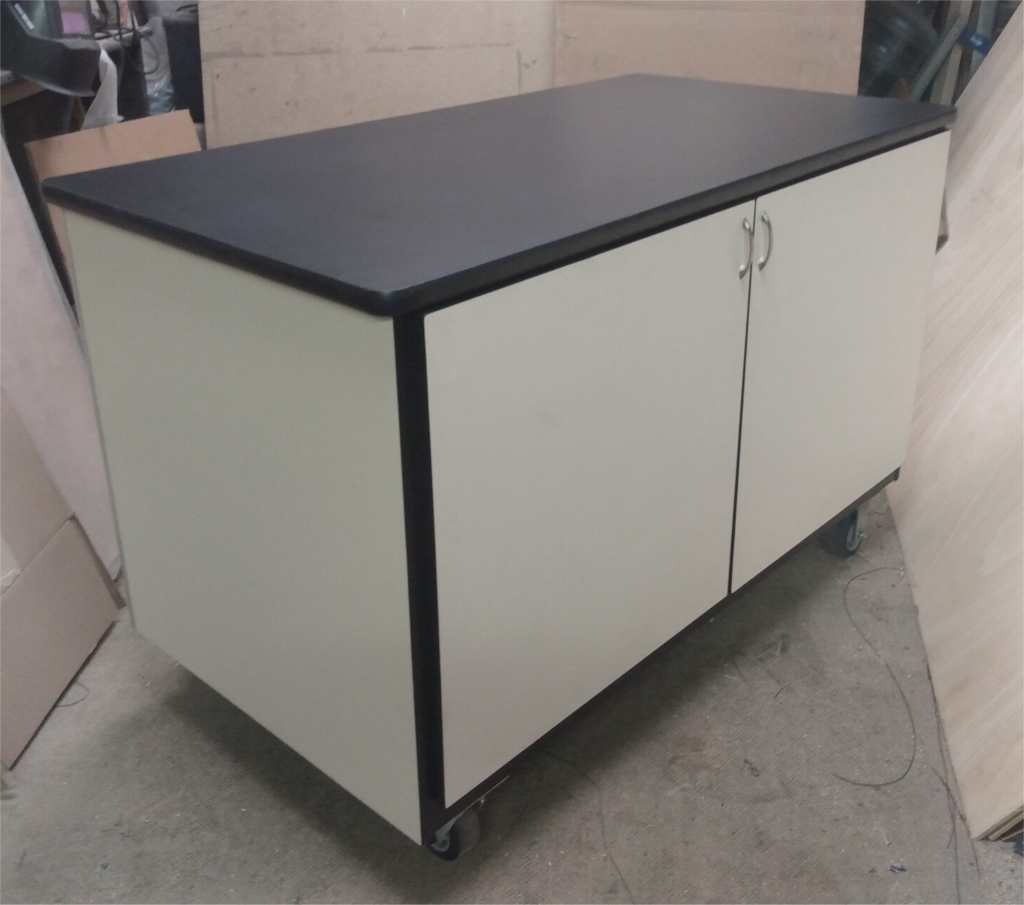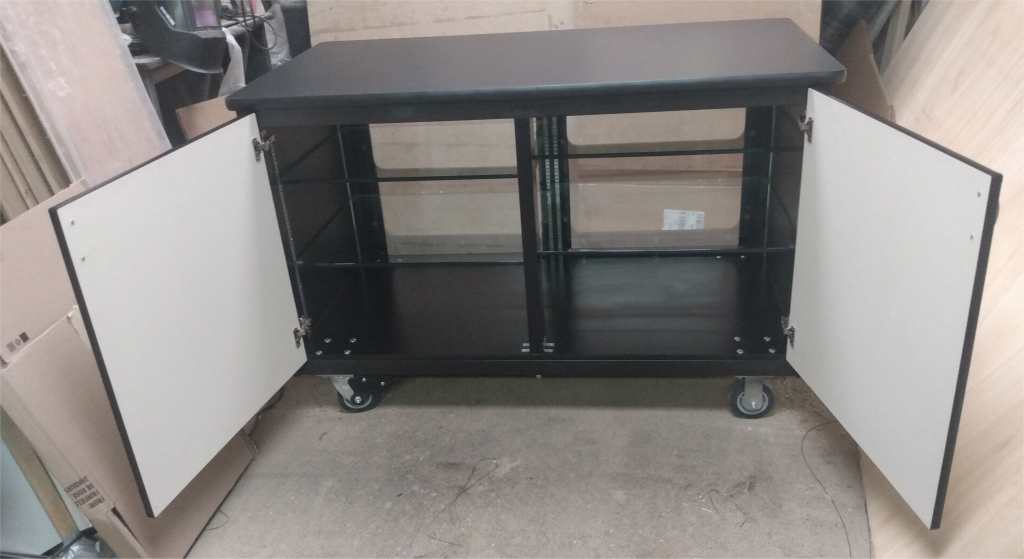 Taking this just further would be an understatement! The metal framed plexiglass enclosure is an extensive amount of robust add on's that in some counties are required, still, for those that want more then what is just mandated and also be well prepared for what new codes come into place, this will more then cover these areas while also showing you are serious about what you do.

The operator only needs to hook up a filling hose to the sides of the carts, and drain the waste just by turning on a knob. This is more then the same sophistication with this as there is with a trailer or any mobile food service vehicle which allows it with the additions to operate even in the impossible areas of the country.
The additional front facing commercial refrigerator makes for a convenient and nice looking compliment as well.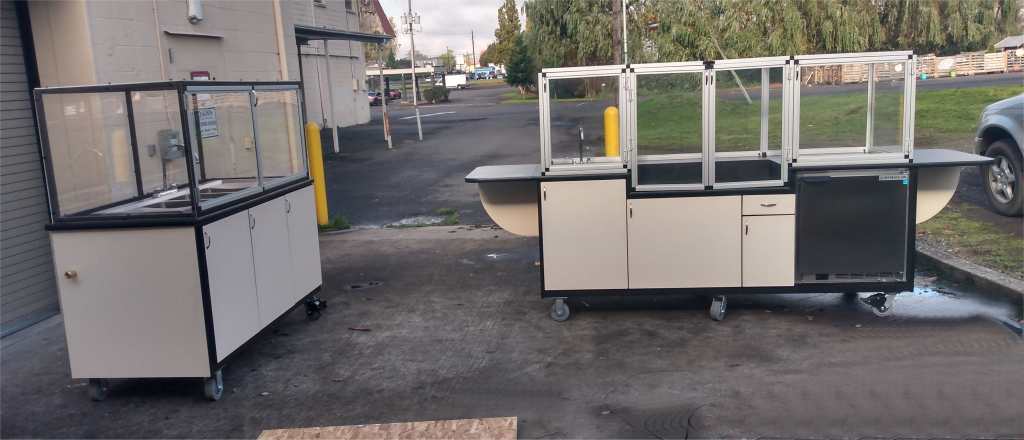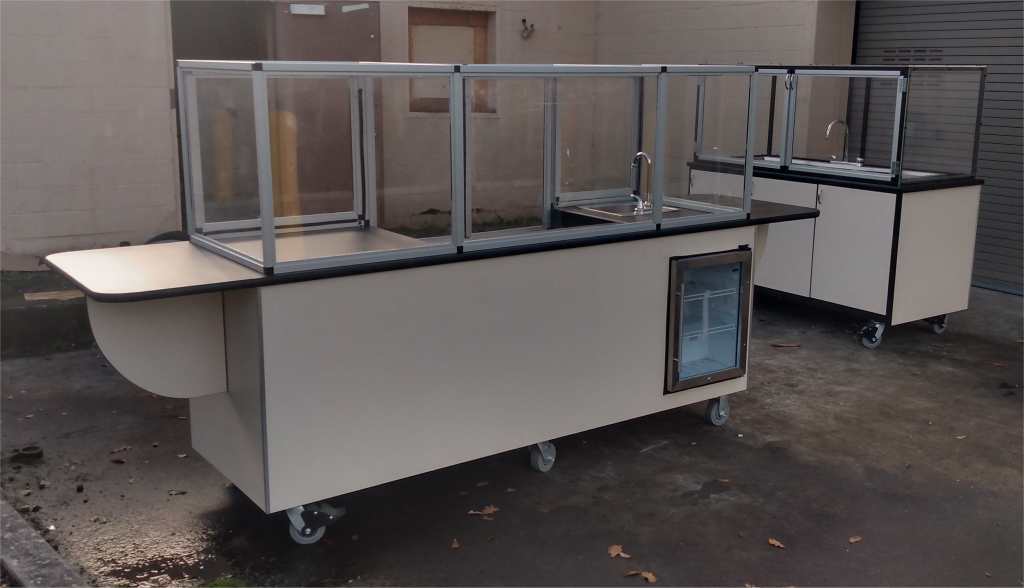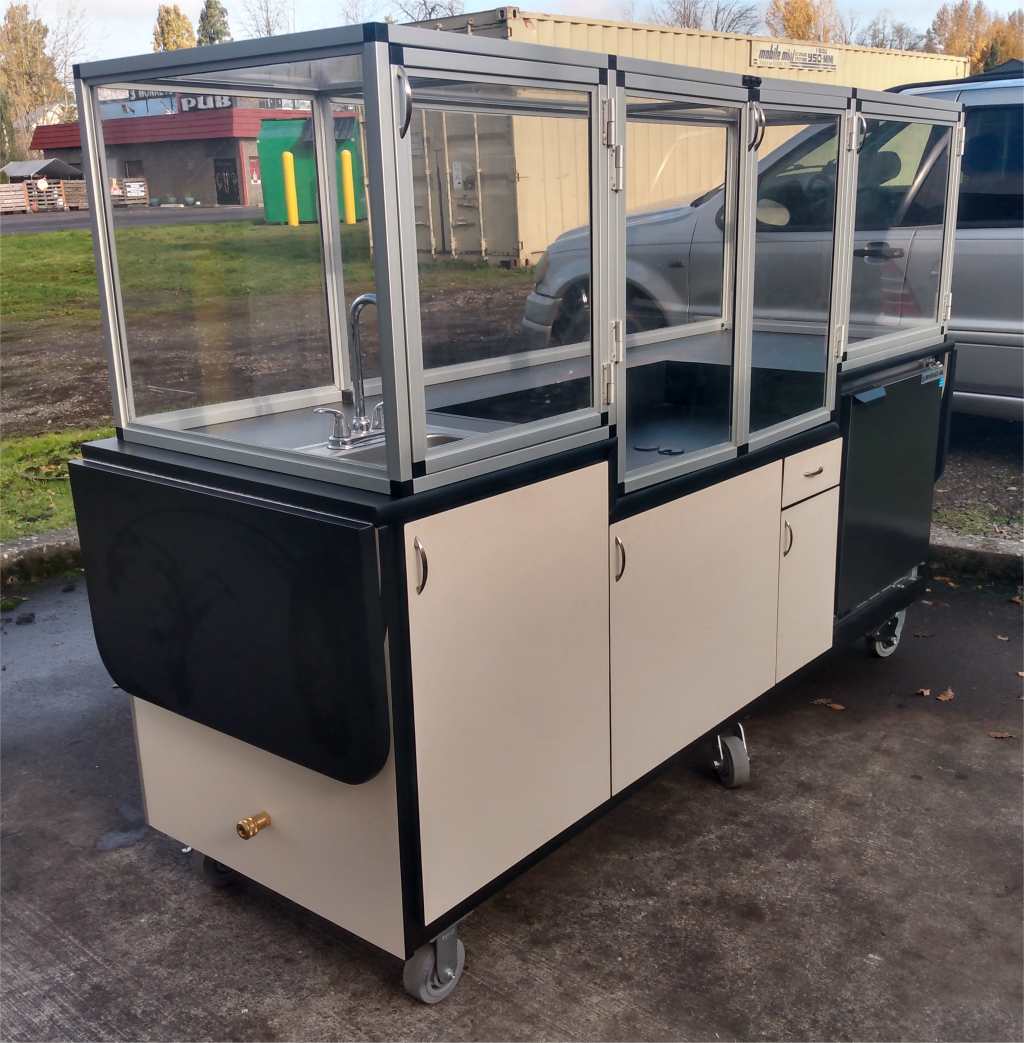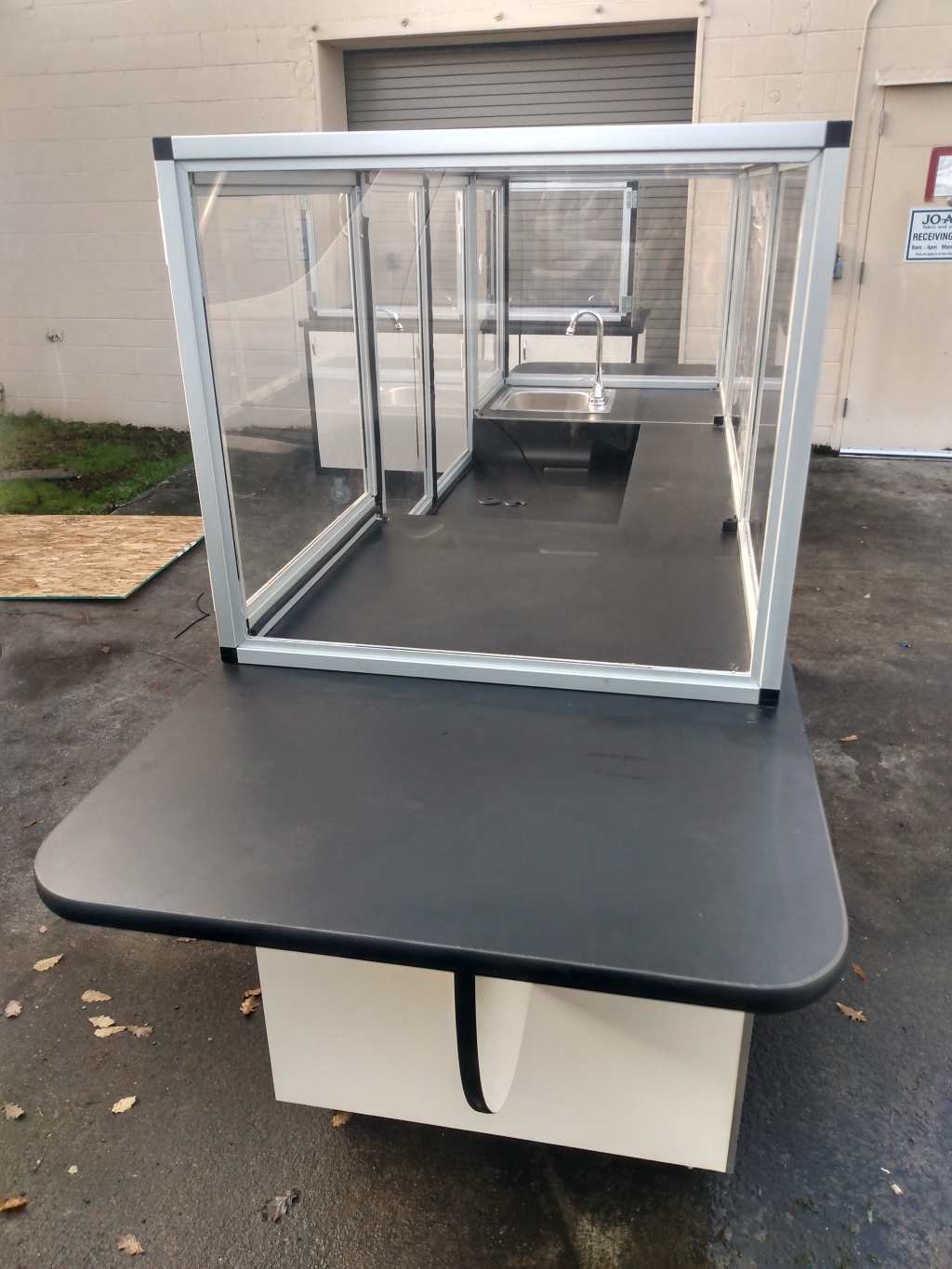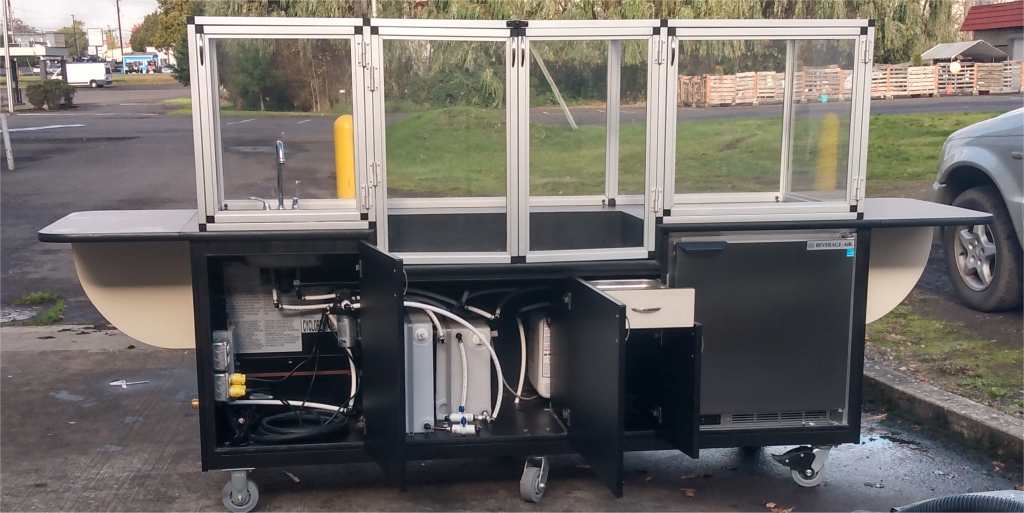 Showing it's supporting cart, in this case a full size self contained 3 compartment sink.