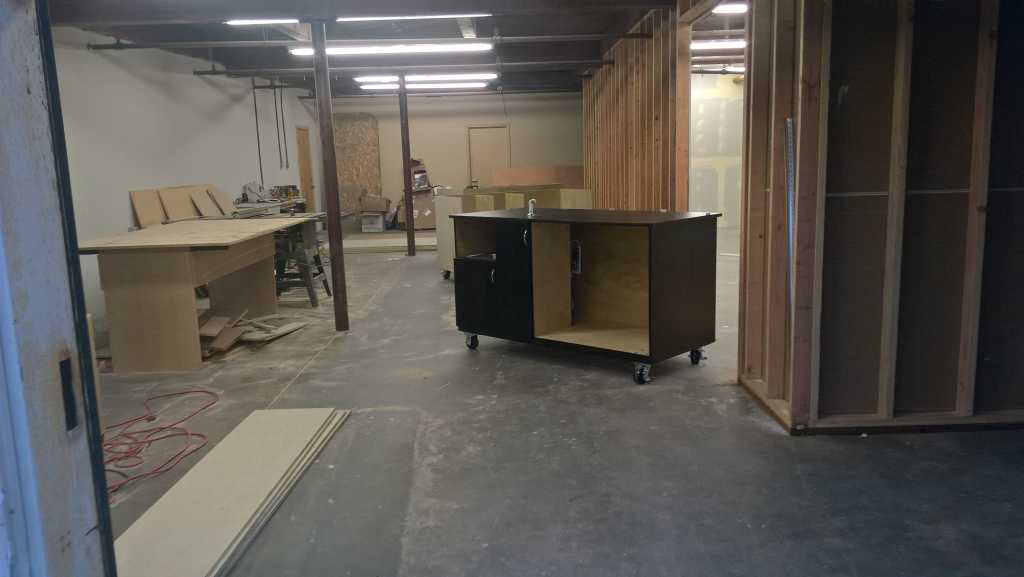 Espresso Outfitters has moved to a much larger, more convenient location. This is the largest space in the history of Espresso Outfitters at over 1900 square feet, it's also at the best location along convenience for our clients, suppliers and shippers not to include being in the heart of Hazel Dell, a superb of Vancouver, we are right next to the infrastructures that are necessary to conduct business optimually. For people not familiar with the area, it's just off of the I-5 freeway, 78th street exit, 10 minutes north of Portland Oregon. We will share along the work in progress construction with shop, office area and additonal work stations. We are busy working on our clients projects simotaneausly that take absolute priority so please excuse the preliminary photo, updates soon!

Being able to spread out like this is due to the demand for our lines with Espresso Outfitters as well as our division Gardenbeds.org. Our wonderful clients, local to nationwide have been of tremendous help and they deserve for us to be better able to serve them with greater ease and volume. Adding to the local community we will be having business work shops and events at our new place to share our expertise with them. We have stayed strong over the many years in the specialty coffee and food service industry dating back to the beginning and our stead fast drive, rock solid support and upmost echelon of integrity in all we personify and do proves we are in this for the long haul. Espresso Outfitters is here to stay and so are our clients. We are always very focused upon providing the best quality, reasonably priced espresso and food service carts, equipment, and food service conecessions building of any mobile or stationary in the industry.

Sharing a couple of screen shots from google maps with helpful add on graphics, click HERE for driving or walking directions.