- Espresso
Carts
- Food Service
Carts
- Side Carts
- Sink Carts

- Sinks
- Espresso
Machines
- Grinders

- Concept Carts
- Prices
- Resources
- News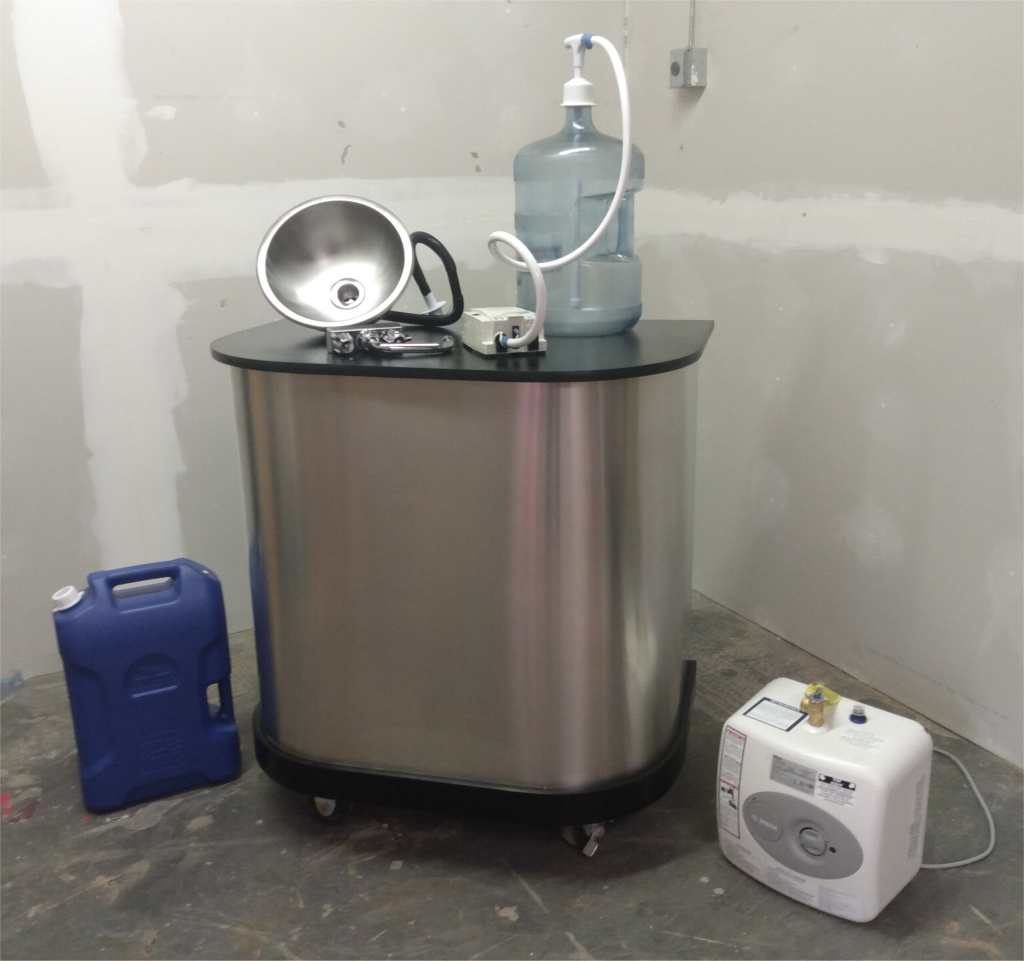 Creating a new addition to our lines of espresso, catering and sink carts in a very versatile platform that is easy to transport, has the full plumbing compliment to include a 2.5 gallon water heater, hand sink, 5 gallon fresh and 6 gallon waste water tank along with a Flowjet water bottle pump, placed inside of a 3 foot body platform pushes the boundaries in design and function while exceeding most health department requirements nation wide both for catering and for a fixed location.

We are utilizing the Silver Standard side cart for the main platform, it is surfaced with Wilsonart Brand laminate and Aluminum sheet metal to give it a modern, upscale appearance which will impress your clients. The 26" x 38" counter allows for ample room for equipment and plenty of extra clearance rolling the cart through any door way. We have shared a build log to show what goes into this line in addition HERE. The engineering, materials and design of this model can handle 1500 pounds of weight, well beyond what is required, while keeping the weight down to the absolute minimum.

We are utilizing the Silver Standard Espresso Cart style under counter slide out sink system to free up counter space in addition. There are features we will be exploring to push the boundaries on design and options as well. This cart will be available for immediate purchase without having to wait for the normal construction time frames as our other lines.

Some of the ways this can be used:
Check back later for additional progress photo's, we are showing the process of how it all fits together in real time.